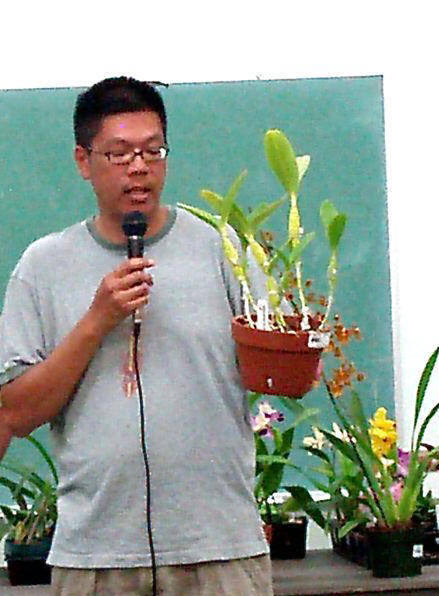 Our May Auction is the major fund-raiser for SGVOH. It is also a place that we can all find good plants at good prices, have fun, and learn about orchids.
Sound good? Sure it does! Help make the evening a success for SGVOH – Bring those great duplicate plants that you have (you will make room for some new ones from the Auction and get a tax deduction to boot!!).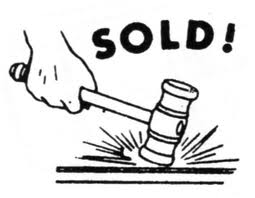 Please arrive early; logging incoming plants and supplies begins at 6 PM. You want time to register for a paddle and to pick out your favorites for bid before the auction starts promptly at 7 PM.
We are lucky this year to have Judge Peter Lin as our Auctioneer. Peter is a superior auctioneer who is a probationary AOS Judge. This means plenty of know-how and plenty of fun.
What about plants? Our Board members are busy scurrying all over Southern California to collect up plants and supplies donated by our generous supporting vendors. Some plants are being shipped in from various parts of the country. We also have gift certificates donated by various growers. It is a very rich selection of items.
You know you can't resist! Come with your friends, your cash and your check book (credit cards will NOT be accepted)! And clear out that trunk of your car – you will need the space to take your bargains home. Also bring along boxes, as they are most useful in keeping your plants upright in your car.
Come early, stay alert, and get ready to have some fun.
SGVOH Auction
May 16th
We depend upon the funds we raise at the Auction to help support meeting costs for the year (speaker's fees, plant table, and room rental. As you go through your orchids, please begin to identify those divisions that would be great donations to our auction. With 'Show Time' this month in Southern California, you know you need to be generating a bit more room in your growing area for those lovely new plants you will buy.
Put May 16th on your calendar and begin inviting your friends and family to join you at this fun event. What a great way to introduce them to the myriad of orchids available at Low, Low prices!