I am a semi-retired photographer/videographer that has had a long time interest in Orchids. After dabbling in Hybrid Roses, I was introduced to Orchids in 1970 because of my need to use some plants and flowers in a photo shoot. The gentleman that provided my introduction, and later became my mentor was Homer C. Dodson.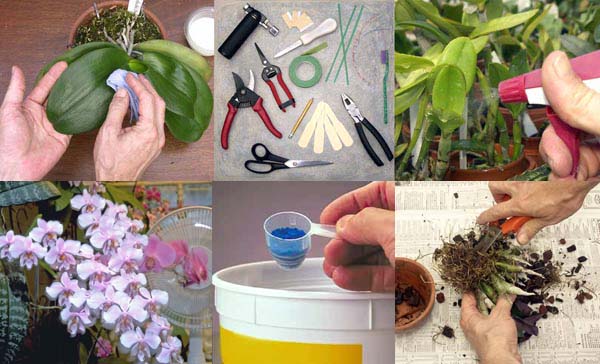 Homer invited me to attend with him, a meeting of the local Orchid Society. I bought some raffle tickets, and won two plants. One of those plants, Den. Petite Jewels-[Midnight x bigibbum]-is still alive and doing well.
Needless to say, I was hooked. It has been a wonderful time the past 46 years, studying species and their cultural requirements, researching hybrids, and even learning to be an Orchid Judge.
I entered the AOS Judges Training Program in 1973, was elevated to Certified Judge in 1983. In 1996, following the break-up of my marriage, I moved to Mexico, where I spent the better part of the next 10 years learning how to survive on next-to nothing. It was a real challenge, but I think I have become a better person as a result of it.
I have prepared for your group a program called "The Lengths We Grow To"… all about various methods of Orchid culture from the basic windowsill grower… all the way to a sophisticated greenhouse complex. I also will be talking and demonstrating various aspects of the OrchidWiz Encyclopedia… and how to use them…
In 2007, I returned stateside to care for aging parents, and re-entered the AOS Judging Program. Because of my long absence, I was required to "start over" and was re-certified in 2013.
Orchiditis is a compelling and insidious disease, it takes over your life if you let it, and becomes all-consuming. I love it, and every day I find something new to explore. While in Mexico, I had the chance to look for Orchids in the states of Nayarit, Jalisco, Colima, Michoacan, and Guerrero. I was able to find many epiphytes and semi-terrestrial species, and because of some established contacts there, was given the opportunity to re-locate many plants slated for destruction. Because of road improvement projects and the like, many plants would have been destroyed, but were able to be re-located to a nearby area and saved.
I have prepared for your group a program called "The Lengths We Grow To"… all about various methods of Orchid culture from the basic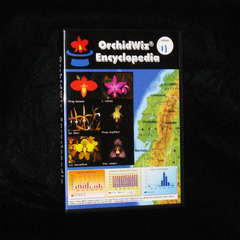 windowsill grower… all the way to a sophisticated greenhouse complex. I also will be talking and demonstrating various aspects of the OrchidWiz Encyclopedia… and how to use them…